Two Spies 2.3 is now live on the App Store! This release opens up various Season Pass features to be free for all users, and sets the game up for Season 4 and automatically advancing seasons every 3 months thereafter. Here are the release notes, and an update on this last stage in the game's evolution.

Release Notes
Features that were previously included in Season Passes, which includes Quick Match rankings and season stats, are now free for all players!
Set up Quick Match seasons to automatically roll over every 3 months, no app updates required
Added a fun reward pin for any player who purchased one of our previous Season Passes
Fixed an issue where a subtle sound effect difference could unintentionally reveal info about whether agents are waiting or moving
Keeping things rolling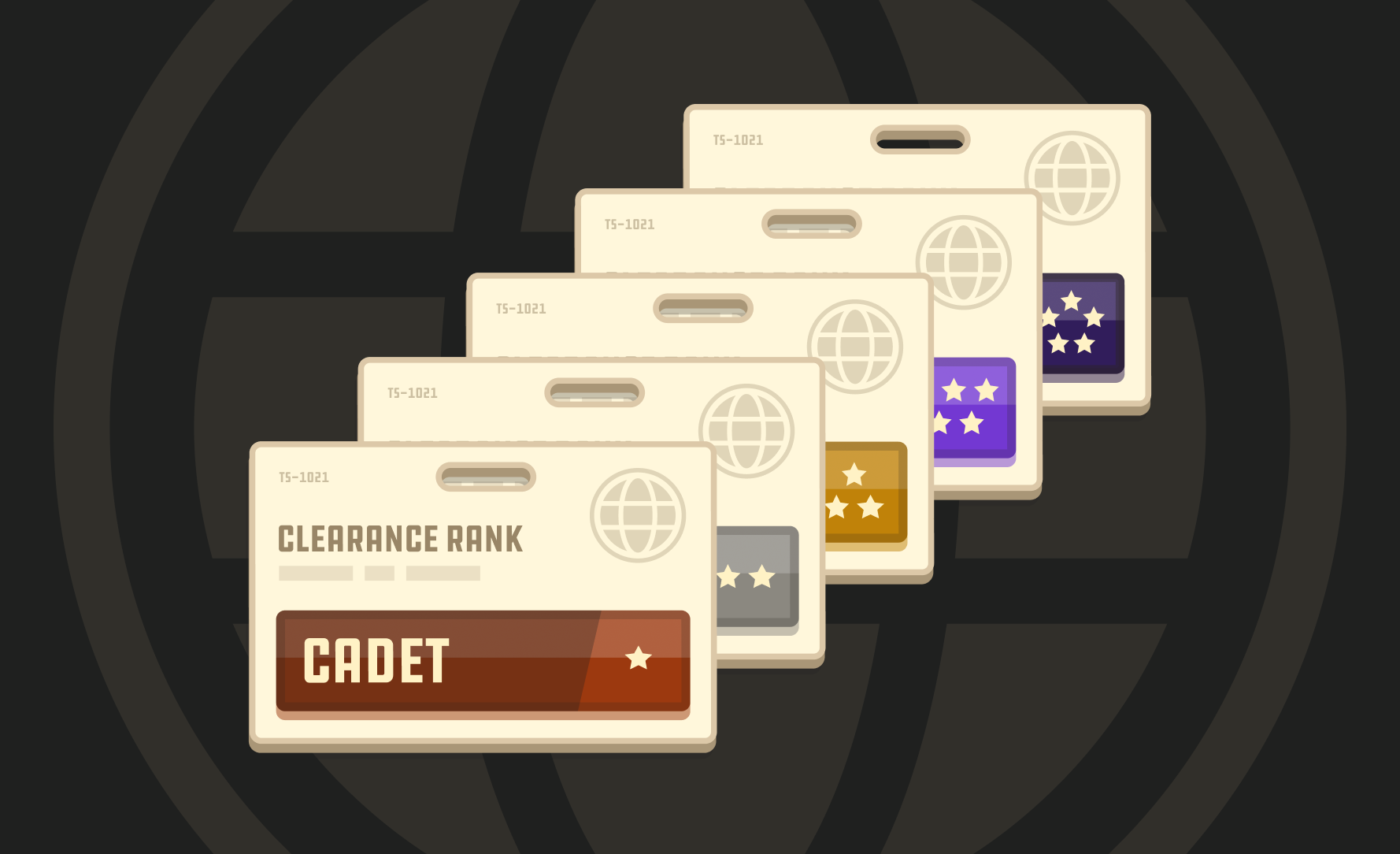 In 2019, we launched Two Spies as a little side project with cosmetic-only monetization. It exceeded our wildest dreams, with 800,000 folks trying the game, and rating it more than 4.7 stars on average.
Inspired by our fans, we've since made 24 updates to the game, making various additions that we hoped would make it sustainable to keep working on: online matchmaking, ranks, player stats, various new pins, a Season Pass system, and a ton of little improvements to help players learn and enjoy the game. All together these helped grow the game, but never resulted in the kind of revenue that could keep a live service game going indefinitely.
Given that, we need to switch our focus to what's next. But we love Two Spies, and a lot of you do too, so we want to keep the game running while we can. This 2.3 update should help do that, by making the previous Season Pass features free for all players, and setting the servers up to auto-advance the Quick Match season every 3 months. With luck, this will keep the game live and playable for quite some time.
If you're interested in what's next from Royal Pixel Service, you can subscribe to our very infrequently used mailing list. It'll probably be a while before we have anything to announce, but we love making fun stuff – and we're not done yet!
More than anything, we want to thank you all so much for your love and support. Our players helped turn a fun little side project into something bigger. You're all 00 agents in our hearts.