As we're gearing up for the largest update to Two Spies ever, we wanted to share some info about why we're so excited for this release. For all players, Spies Season 1 – game version 2.0 – will have new maps, smarter bots, various tweaks and improvements, and will make online matchmaking a core part of the game with a totally revamped Quick Match online mode.
Players who support the game by buying a Season 1 Pass will also get access to their season stats like wins and games completed, as well as the ability to see players' skill ranks. Today we'd like to preview how these new features will work.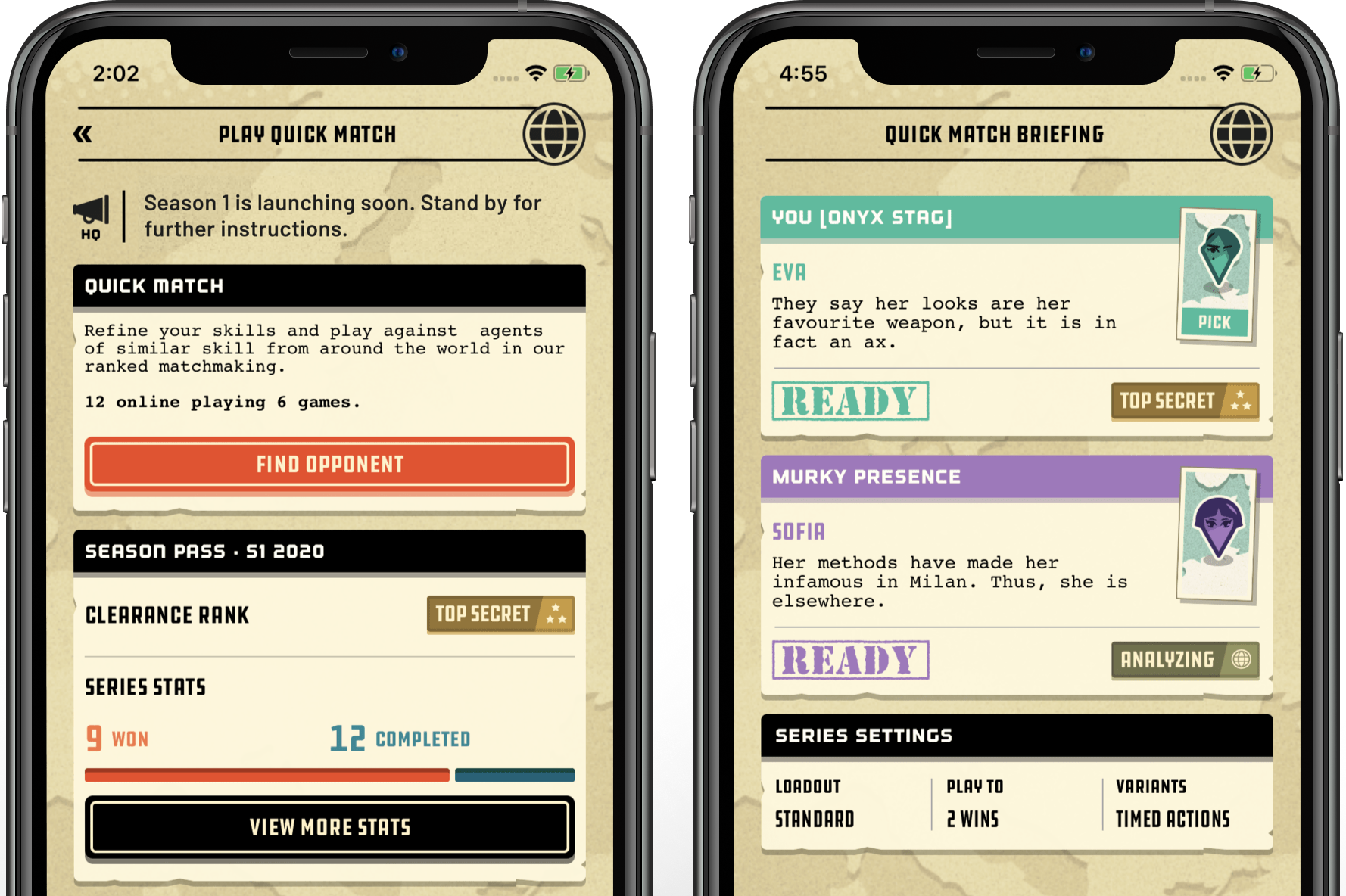 Ranking spies in Spies
Over the summer, we introduced a matchmaking skill estimate behind the scenes to give Two Spies players better opponents in online matches. By winning games, especially against difficult opponents, players can raise their skill and get better opponents – with the tradeoff that it can take a bit longer for the matchmaker to find a higher-skill opponent, since they're rarer. If players start getting opponents that they can't defeat, their estimated skill behind the scenes will adjust down and they'll get lower-skilled matches.
Starting in Season 1, Two Spies will award a classified "Clearance Rank" for all players. This will give players a better sense of who they're up against, and give them the challenge of trying to raise their rank as they play and learn. High-ranked players will have the challenge of maintaining their rank as the meta game evolves.
For their first 5 games, players have a clearance rank of "Analyzing". After 5 games, you'll get an initial rank, which will then adjust up and down over time depending on the performance of you and your opponents. You can work your way up through Cadet, Agent, Secret, Top Secret, Shadow… and, it is rumoured, one further rank above that.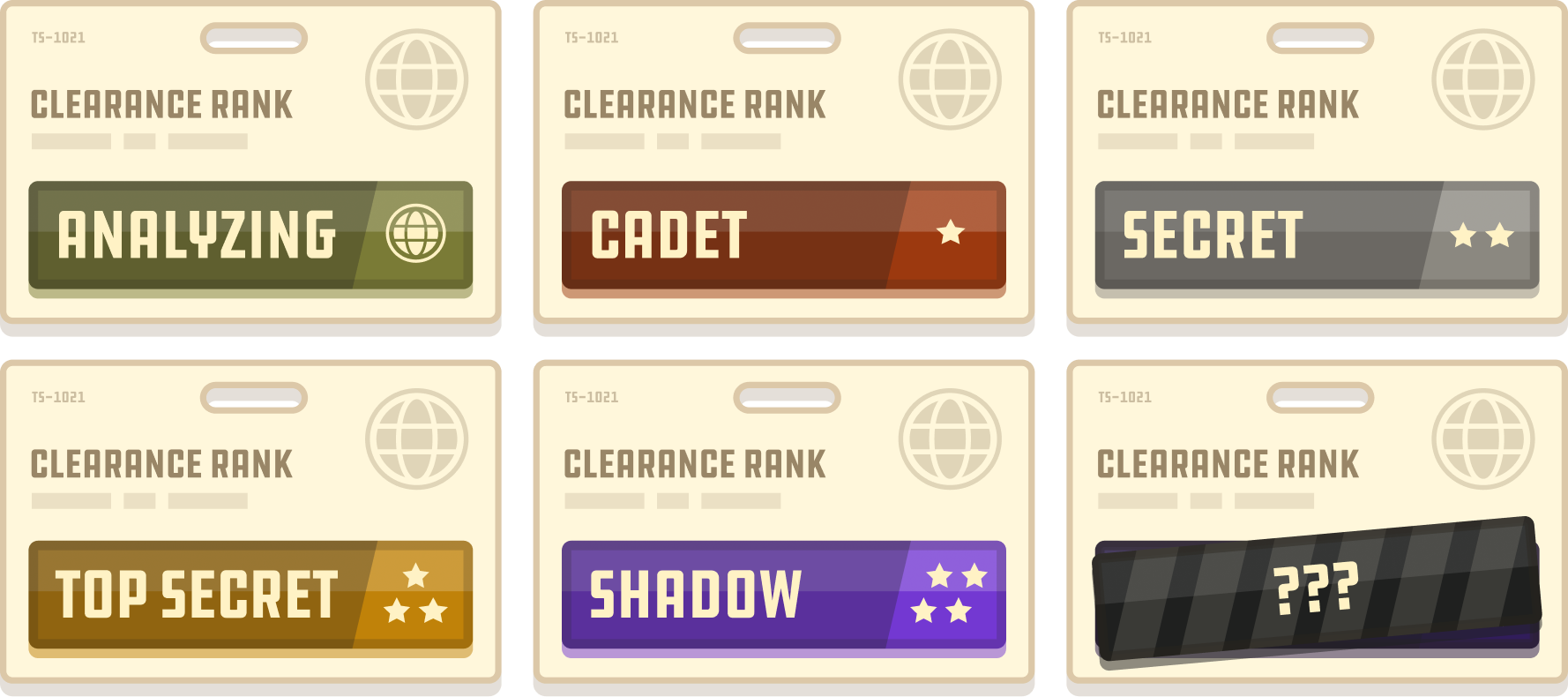 Season Passes
Two Spies has been a lot of fun for us to work on, and we'd love to keep it up – and maybe even fund a future port to other platforms. To keep investing in improving and maintaining the game, we realized earlier this year than we need a larger income stream than what one-off pin purchases provide. That's why in Season 1, we're offering a Season Pass.
For $3.99 USD, players can get access to the ranking feature described here, as well as their their player stats, until the season ends in the Spring. Passholders also get the opportunity to unlock an exclusive "Pro" pin. Our hope is by keeping the game free and not pay-to-win, but adding bonus perks like this for people who are enjoying the game and are willing to support it, we can sustain development into Season 2 and beyond.
We're currently putting the finishing touches on the Season 1 update, and are hoping to share more about what's coming as we build up to release in the next few weeks. You can let us know what you think on Reddit or by email. Thank you so much for the support and feedback so far – hope to play against you soon!