Season 1 is live on the App Store! Get quick online matches against opponents in your skill range, try the new maps, earn a bonus pin, and get a Season Pass to see stats and player rankings!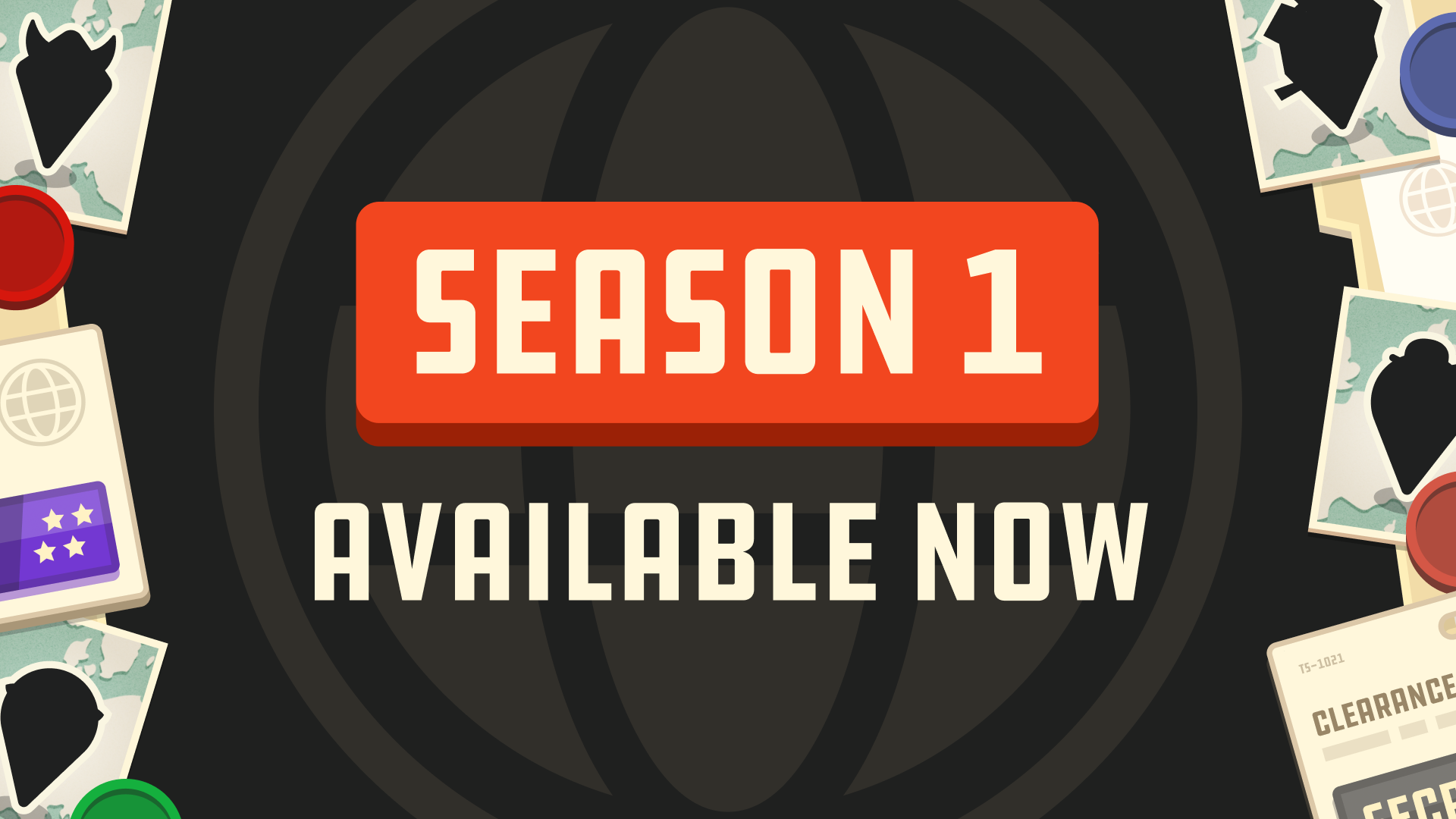 Release Notes
Added Season Pass feature, where players can access ranking and stats features with an In App Purchase.
Award players with a Clearance Rank based on their Quick Match play, visible to Season Pass holders.
Added Stats section for Season Pass holders.
Allow all players to unlock a season pin if they win 20 Quick Match games
Allow Season Pass holders to unlock a "pro" pin if they win 60 Quick Match games
Improved Quick Match flow, so players auto-ready when a match is made, players can not back out of Quick Match lobby once they have an opponent ready, and made it easier to re-queue after a match.
Added New Maps: Bridges, St. Peter's Cross, All Roads Lead to Berlin, and Viennese. Retired Southern Approach and Distant Treasure from the "shuffle maps" list, and made some other minor map tweaks.
Added a variety of new spy pins to the shop, from royalty to something otherworldly.
Added new bot difficulty, Sly, which is moderately less dumb than the previous training bots. Also made Moderate training bot a bit less dumb.
Made Quick Match turn timer 40% faster.
Made some improvements to iPad layouts.
Added "Well played." emote.
Fixed issue that could make an opponent with Encryption look as if they could be in deep cover when they could not have been.
Took a couple of the least desirable potential spy codenames out of rotation.
Fixed a veritable horde of little UI bugs, including adding a nicer Settings screen (the crowd cheers wildly)
Let us know what you think via email, Twitter, or Reddit, and have fun!