Season 3 is now live on the App Store! We have a new roster of spooky pins, 2 new maps, new emotes for Season's Pass holders to taunt opponents with, and some small UI improvements. Good luck, agents!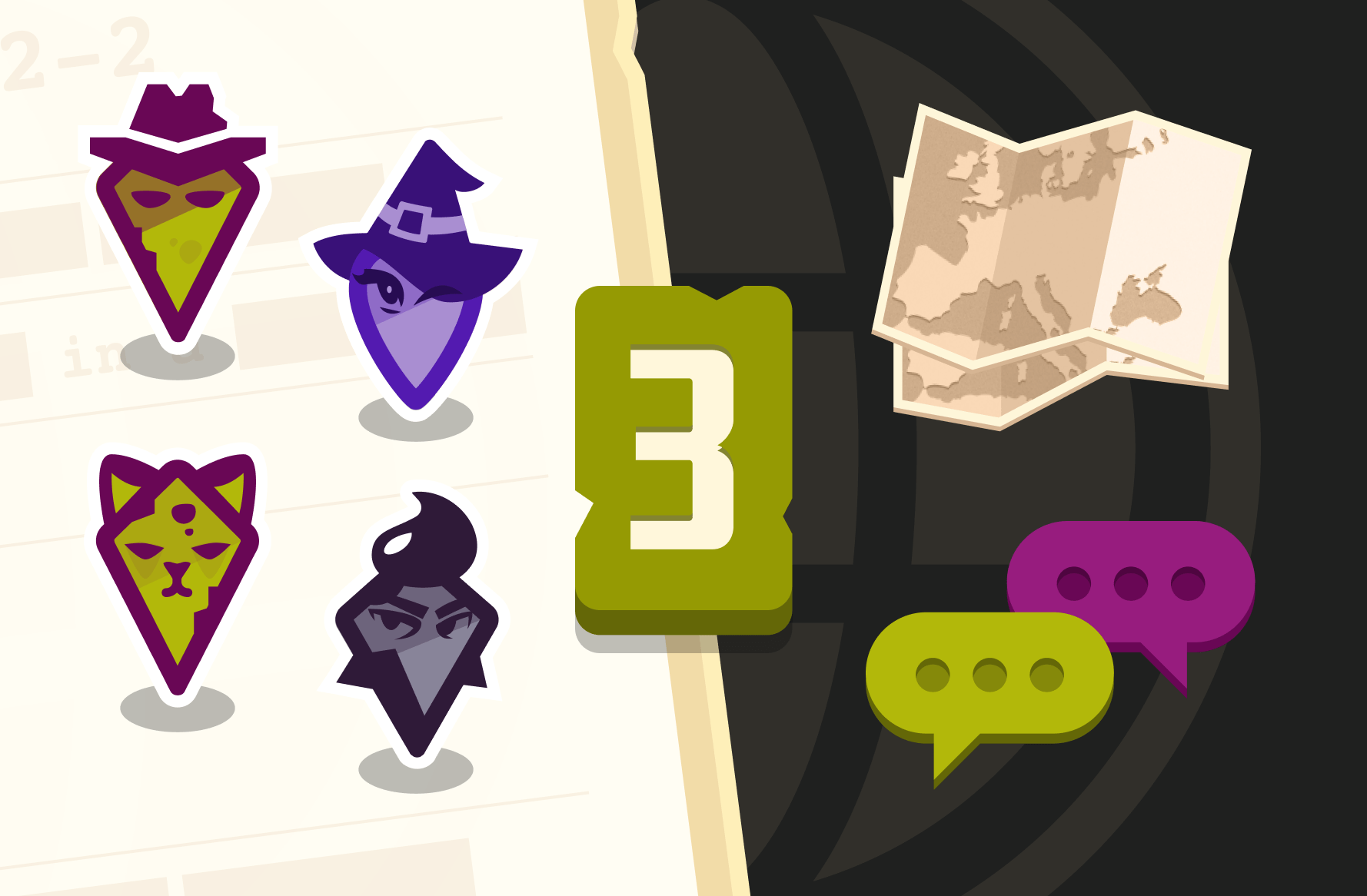 Release Notes:
Added a new roster of pins to our Shop, from zombies to some unsettling villains.
Added New Maps: The Turkish Connection, and The Swiss Grinder. Retired two old-school maps from the Random shuffle: Central and Choked.
Added new pro taunts: "Vienna is nice this time of year" and "An unorthodox choice".
Added a note on actions' cards about whether they'll blow or maintain your cover.
Fixed issue where your win count was not updating properly; if you still encounter this issue, contact us using the Report Issue button in the Settings screen.
Fixed a horde of bugs to make your experience on Two Spies more pleasant.