Attention, all agents!
Did you achieve a high clearance rank at the end of Season 1? If so, you may be eligible for an exclusive reward to commemorate your outstanding work, sent on behalf of the directors at Two Spies HQ.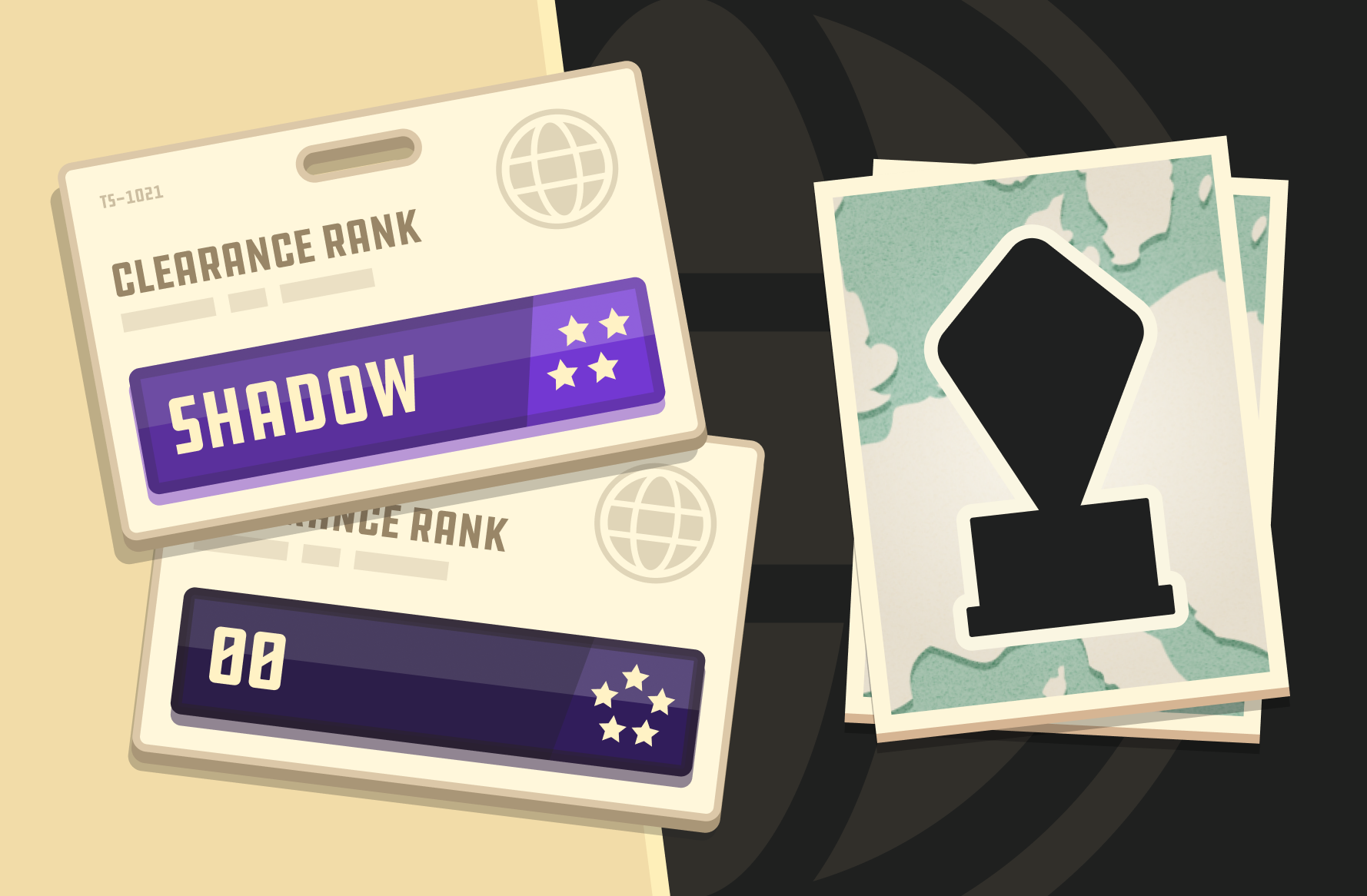 Eligibility
Tweet or email us a screenshot of your clearance rank and codename by April 27, 2021, 18:00 PDT. Upon receipt, our operations department will cross reference with our secret database and if your matching rank is verified to be the highest of those that submit, we will contact and mail you a physical, limited edition Two Spies trophy.
Disclaimer
If you are the chosen agent, we will need to collect your shipping address. Upon successful delivery of the trophy, we will burn our records for your protection.
Your codename, for the purposes of this assignment, is your assigned name in Quick Match. Please do not send us your alias, for that is a secret for you and you alone.
Note from HQ
On behalf of the team at Two Spies, we'd like to thank you for your participation in Season 1. It has been an honor to have your support. We look forward to seeing you back on the field for Season 2. Onward, agents!